Wasim Akram Urdu: وسیم اکرم born 3 June 1966 is a former Pakistani left arm fast bowler and left-handed batsman in cricket, who represented the Pakistan national cricket team in Test cricket and One Day International matches.
Akram is regarded as one of the best fast bowlers in cricket. He holds the world record for most wickets in List A cricket with 881 and is second only to Sri Lankan off-spin bowler, Muttiah Muralitharan in terms of One Day International wickets with 502. He is considered to be one of the founders and perhaps the finest exponent of reverse swing bowling.The revolutionary nature of reverse swing initially resulted in accusations of ball tampering by cricket critics, although the skill of the reverse swing delivery has now been accepted as a legitimate features of ability in cricket. Akram's later career was also tarnished with accusations of match fixing by critics, although these remain unproven.
On 30 September 2009, Akram was one of five new members inducted into the ICC Cricket Hall of Fame
Contents
* 1 Early and personal life
* 2 International career
o 2.1 First-class cricket
o 2.2 Test cricket
o 2.3 One Day International
o 2.4 Retirement
* 3 Post retirement
o 3.1 Media career
o 3.2 Coaching career
* 4 Skills in cricket
* 5 Award and records
* 6 Cricket controversies
* 7 References
* 8 External links
Early and personal life
Akram was born in 1966, in Lahore, Pakistan He is a Punjabi Muslim and belongs to the Arain tribe
He was educated in Islamia College in Lahore, where he played as an opening bowler and batsman.Like several other Pakistani cricketers during the 1980s, his inclusion into the national side was at the behest of a senior player in the team, which in Akram's case, was Javed Miandad
Akram was diagnosed with diabetes at the peak of his career, but despite the initial psychological blow, he managed to regain his form and went on to produce fine cricketing performances. Since then he has actively sought to be involved in various awareness-raising campaigns for diabetes
He was married to Huma Mufti, in 1995. They had two sons Taimur and Akbar from their marriage of fifteen years. Huma died of multiple organ failure at Apollo Hospital in Chennai, India, on 25 October 2009
International career
First-class cricket
1988 he signed for Lancashire County Cricket Club in England and went on to become their most successful overseas players. From 1988 to 1998, he opened their bowling attack in their ECB Trophy, Benson & Hedges Cup and National League tournaments. He was a favourite of the local British fans who used to sing a song called "Wasim for England" at Lancashire's matches. In 1998, with Akram as captain, Lancashire won the ECB Trophy and Axa League and finished second in the championship tournament despite losing only five matches in all competitions throughout the season. Apart from the National League second division title in 2003, this was the last time Lancashire won a trophy
Test cric
Akram made his Test cricket debut for Pakistan against New Zealand in 1985 and in only his second Test match, he achieved 10 wickets in the match. A few weeks prior to his selection into the Pakistan team, he was an unknown club cricketer who had failed to even make it to his college team. He came to the trials at Gaddafi Stadium in Lahore in Pakistan, but for the first two days he did not get a chance to bowl. On the third day he got a chance; his performance convincing Javed Miandad to insist upon his inclusion in the national team. Akram was hence given an opportunity to play for Pakistan, without any significant domestic experience. Later that season he opened the bowling attack with Imran Khan, who became his mentor at and after the World Championship of Cricket in Australia.
In the 1987 Cricket World Cup, when Pakistan played against the West Indies, Akram bowled to Viv Richards in the late overs of the innings but Richards, who is regarded as the best batsman during that period, struggled against Akram's bowling performances.
Akram's rise in international cricket was rapid during the late 1980s. When Pakistan toured the West Indies in 1988, he looked to be the fastest bowler between the two sides. However, a groin injury impeded his career in the late 1980s. Following two surgeries, he re-emerged in the 1990s as a fast bowler who focused more on swing and accurate bowling.
One Day International
wasim akram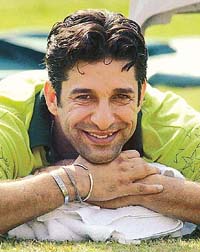 wasim akram
wasim akram
wasim akram
wasim akram
wasim akram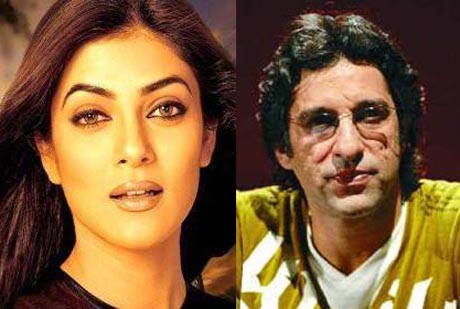 wasim akram
wasim akram
wasim akram
wasim akram
wasim akram
wasim akram
wasim akram
wasim akram
wasim akram
wasim akram
wasim akram
wasim akram
wasim akram
wasim akram
wasim akram
wasim akram
wasim akram
wasim akram
wasim akram
wasim akram
wasim akram