Brett Lee born 8 November 1976 in Wollongong, New South Wales is an Australian cricketer.
After breaking into the Australian Test team, Lee was recognised as one of the fastest bowlers in world cricket. In each of his first two years, he averaged less than 20 with the ball, but since then has mostly achieved figures in the early 30s.
He is an athletic fielder and useful lower-order batsman, with a batting average exceeding 20 in Test cricket. Together with Mike Hussey, he has held the record for highest 7th wicket partnership for Australia in ODIs since 2005–06 123
Contents
* 1 Style
* 2 Early career
* 3 Test career
o 3.1 Early Test career
o 3.2 Return from injury
o 3.3 Loss of Test position
o 3.4 Test return
o 3.5 Post McGrath-Warne era
* 4 One-day International career
* 5 Batting
* 6 Cricket World Cup 2003
* 7 Retirement from Tests
* 8 One Day International Comeback
* 9 Awards
* 10 Personal life
o 10.1 Endorsements
o 10.2 Charity work
* 11 Career highlights
o 11.1 Tests
o 11.2 One-day Internationals
o 11.3 Other
* 12 References
* 13 External links
Style
Lee is a fast bowler, one of the fastest the game has known. Lee's fastest recorded delivery to date is 160.8 km/h 99.9 mph which he bowled in his first over on March 5, 2005 at Napier, New Zealand against Craig Cumming
Lee ranked with Pakistani bowler Shoaib Akhtar as the fastest bowler in contemporary cricket during most of this decadeAkhtar's delivery at 161.3km/h 100.23mph stands as the fastest recorded to date
Early in his career, Lee was reported for a suspected illegal bowling action, but was cleared.He was also criticised in early 2005 for bowling a series of beamers at batsmen during ODIs, at a rate which lead some to claim he was deliberately bowling illegal head high full tosses at batsmen.
Early career
Lee also played for the Australian Under 17 & 19 teams and was awarded a scholarship to attend the Australian Cricket Academy
In March 1994, Lee was forced out of the Australian under-19 team to tour India due to stress fractures in his lower back. He recovered and made his first-class debut for New South Wales against Western Australia in a Sheffield Shield match as a 20-year old in the 1997–98 season, playing one match and taking 3/114
One month later, Lee was chosen to represent the Australian A team on a tour to South Africa. He claimed two wickets but in that very match, stress fractures in his back from the previous injury had re-opened and Lee was in a back brace for over three months.
During the 1997-98 season, he played in five of the ten Sheffield Shield games, taking fourteen wickets at 30. He finished outside the top 20 in both the wicket taking list and the bowling averages.
Test career
Early Test career
By the late 1990s there were calls for Lee to be included in the national squad. He was eventually chosen in the final 14 for the Test series against Pakistan in 1999 but failed to make the starting 11. By the time the Test series against India came around, he was twelfth man. However, he duly made his Test debut for Australia in December 1999 against the touring Indians, becoming Australia's 383rd Test cricketer.
Bowling first change, Lee took a wicket in his first over in Test cricket when he bowled Sadagoppan Ramesh with his fourth delivery. He also captured Rahul Dravid in his first spell before returning to take three wickets in six balls to finish the innings with figures of 5/47 from 17 overs. Lee took thirteen wickets in his opening two Tests at the low average of 14.15.
Lee won the inaugural Donald Bradman Young Player of the Year Award at the Allan Border Medal award ceremony in 2000 soon after his debut.
During the early 2000 tour to New Zealand, Lee was reported by umpires Srinivas Venkataraghavan and Arani Jayaprakash for a suspected illegal bowling action. He was later cleared
Lee took 42 wickets in his opening three series, the most by any Australian bowler in the seven matches he playedHowever, in his seventh Test, where he took seven wickets including a five wicket haul in the second innings against the West Indies, he suffered a stress fracture of the lower back which kept him out of three following Tests. He returned against Zimbabwe but soon suffered another setback a month later when he broke his right elbow and was sidelined until May 2001.
Brett Lee
Brett Lee
Brett Lee
Brett Lee
Brett Lee
Brett Lee
Brett Lee
Brett Lee
Brett Lee
Brett Lee
Brett Lee
Brett Lee
Brett Lee
Brett Lee
Brett Lee
Brett Lee
Brett Lee
Brett Lee
Brett Lee
Brett Lee
Brett Lee
Brett Lee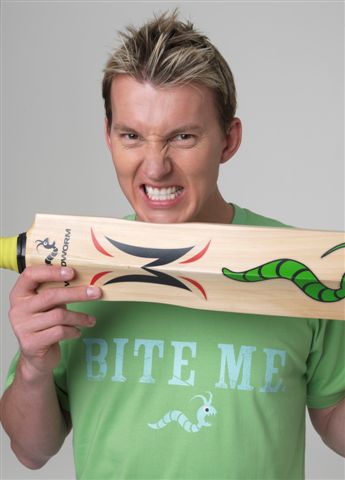 Brett Lee
Brett Lee
Brett Lee
Brett Lee
Brett Lee
Brett Lee
Brett Lee
Brett Lee
Brett Lee
Brett Lee
Brett Lee
Brett Lee
Brett Lee