Sania Mirza born November 15, 1986is a professional female Indian tennis player. She began her tennis career in 2003. In 2004 she was awarded the Arjuna award by the Indian Government. She is known for her powerful forehand ground strokes.
Contents
* 1 Early life
* 2 Career
o 2.1 2008
o 2.2 2009
o 2.3 2010
o 2.4 2011
* 3 Personal life
* 4 Controversy
* 5 Career finals
o 5.1 WTA Tour singles finals 4
o 5.2 Doubles
+ 5.2.1 Wins
o 5.3 WTA Mixed Doubles
+ 5.3.1 Finals
* 6 Singles performance timeline
* 7 References
o 7.1 Sources
* 8 External links
Early life
Mirza was born to Imran Mirza, a sports journalist, and his wife Nasima in Mumbai, Maharashtra. She was brought up in Hyderabad in a religious family Mirza began playing tennis at the age of six, turning professional in 2003. She was trained by her father and other family members. She attended Nasr school in Hyderabad and later graduated from St. Mary's College.
Career
In April 2003, Mirza made her debut in the India Fed Cup team, winning all three singles matches. She also won the 2003 Wimbledon Championships Girls' Doubles title, teaming up with Alisa Kleybanova of Russia.
Mirza is the highest ranked female tennis player ever from India, with a career high ranking of 27 in singles and 18 in doubles. She is the first Indian woman to be seeded in a Grand Slam tennis tournament. She was the first Indian woman to reach the fourth round of a Grand Slam tournament at the 2005 U.S. Open, defeating Mashona Washington, Maria Elena Camerin and Marion Bartoli. In winning, with Mahesh Bhupathi, the mixed doubles event at the 2009 Australian Open, she became the first Indian woman to win a Grand Slam title.
In 2005, Mirza reached the third round of the Australian Open, losing to eventual champion Serena Williams. On February 12, 2005, she became the first Indian woman to win a WTA singles title, defeating Alyona Bondarenko of Ukraine in the Hyderabad Open Finals. As of September 2006, Mirza has notched up three top 10 wins; against Svetlana Kuznetsova, Nadia Petrova and Martina Hingis. At the 2006 Doha Asian Games, Mirza won the silver in the women's singles category and the gold in the mixed doubles partnering Leander Paes. She was also part of the Indian women's team that won the silver in the team event.
In 2006, Mirza was awarded a Padma Shri, India's fourth highest honor for her achievements as a tennis player
Mirza had had the best results of her career during the 2007 summer hardcourt season, finishing eighth in the 2007 U.S. Open Series standings. She reached the final of the Bank of the West Classic and won the doubles event with Shahar Pe'er, and reached the quarterfinals of the Tier 1 Acura Classic.
At the 2007 U.S. Open, she reached the third round before losing to Anna Chakvetadze for the third time in recent weeks. She fared much better in the doubles, reaching the quarterfinals in mixed with her partner Mahesh Bhupathi and the quarterfinals in the women's doubles with Bethanie Mattek, including a win over number two seeds Lisa Raymond and Samantha Stosur.
Mirza received an honorary degree of Doctor of Letters from the MGR Educational and Research Institute University in Chennai on 2008-12-11 Her niece, Sonia Baig Mirza, studies ther
sania mirza
sania mirza
sania mirza
sania mirza
sania mirza
sania mirza
sania mirza
sania mirza
sania mirza
sania mirza
sania mirza
sania mirza
sania mirza
sania mirza
sania mirza
sania mirza
sania mirza
sania mirza
sania mirza
sania mirza
sania mirza
sania mirza
sania mirza
sania mirza
sania mirza
sania mirza
sania mirza
sania mirza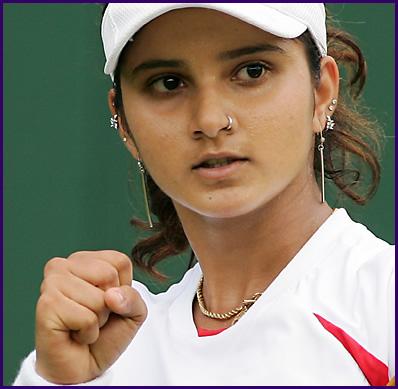 sania mirza
sania mirza
sania mirza
sania mirza
sania mirza
sania mirza
sania mirza